Pressure Washing, Soft Washing and Gutter Cleaning
by Licensed and Insured. Satisfaction is our goal.
We are Licensed & Insured
Extra Pressure LLC
Commercial, Industrial 
and 

Residential
Pressure Washing


Soft Washing

Rust Stain Removal
Remove Oxidation
Commercial Exterior Cleaning
 of Retail Centers, Office Parks, Banks


 and Restaurants.


Removing all gum.
Hot Water
Buildings, Sidewalks, Dumpsters, Back Areas and
just about anything that needs cleaning.



Cabin Inspections / Monitoring ( When You call)
Cabin Inspections / Monitoring ( You set how often)
Need someone there for a Repair or Delivery
Pre Arrival ( Make sure everything is ready for arrival ( Air/Heat adjusted, Blow off decks and more… )
House Soft Washing
Licensed & Insured
Driveway Cleaning
Sidewalk Cleaning
Poolside Pressure Washing
Patio Pressure Washing
Deck Soft Washing
Mobile Home Soft Washing
Building Soft Washing
Building Power Washing

Rust Stain Removal
Remove Oxidation
And More
Pressure Washing, 

Power Washing, 

Soft Washing,

 

Cleaning Services
The Right Equipment and Experience.
HOT WATER
Commercial Pressure Washing
PORTER SERVICE
First Impressions are Important!
Cabin Cleaning
Vacation Rental Cleaning
Vacation Home 
Estate Care (Get it Ready to Sell and kept that way until it sold)
Hot tub cleaning
Minor repairs
Trash removal
Lawn Care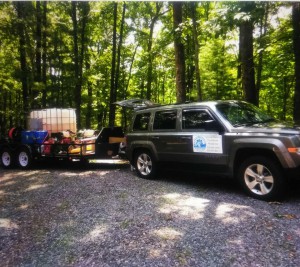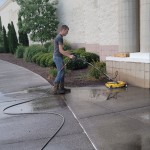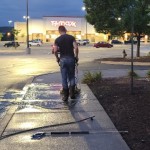 When it comes to maintaining the exterior of your home or business, one thing is sure: it can be daunting. The buildup of dirt, grime, and other unsightly substances can quickly diminish the curb appeal of any property. This is where Extra Pressure LLC comes in. With their wide range of services, including pressure washing, soft washing, and gutter cleaning, they are the go-to professionals for all your exterior cleaning needs.
Pressure washing is a highly effective method for removing dirt, mold, mildew, and other stubborn stains from various surfaces. Whether it's your driveway, patio, deck, or even the exterior walls of your home or business, Extra Pressure LLC has the expertise and state-of-the-art equipment to restore them to their former glory. By utilizing a high-pressure stream of water, they can blast away years of built-up grime, leaving your surfaces looking fresh and rejuvenated.
Soft washing, on the other hand, is a more gentle approach to cleaning delicate surfaces. This method employs low-pressure water mixed with specialized cleaning solutions to effectively remove dirt, algae, and other organic matter without causing any damage. With Extra Pressure LLC's soft washing service, you can safely clean your roof, siding, windows, and other sensitive areas, ensuring they are not only clean but also protected from potential harm.
Gutter cleaning is another crucial service offered by Extra Pressure LLC. Clogged gutters can lead to a host of problems, such as water damage, foundation issues, and even pest infestations. By regularly cleaning your gutters, you can prevent these problems from occurring and maintain the proper functioning of your drainage system. With their meticulous attention to detail, Extra Pressure LLC ensures that your gutters are thoroughly cleaned, leaving them free of debris and allowing rainwater to flow smoothly.
What sets Extra Pressure LLC apart from other cleaning companies is their commitment to customer satisfaction. They understand that every property is unique, and therefore, tailor their services to meet your specific needs. Whether you are a homeowner, a business owner, or a property manager, they take the time to assess your cleaning requirements and provide you with a customized solution that delivers exceptional results.
Moreover, Extra Pressure LLC prides itself on its team of highly trained and experienced professionals. They are not only equipped with the latest cleaning techniques and equipment but also possess an in-depth knowledge of different surfaces and the most effective cleaning methods for each. This ensures that your property is in capable hands, and you can trust them to deliver outstanding results every time.
In addition to their expertise, Extra Pressure LLC also places a strong emphasis on environmental responsibility. They use eco-friendly cleaning solutions that are safe for both your property and the surrounding ecosystem. By choosing their services, you can have peace of mind knowing that your cleaning needs are being met in an environmentally conscious manner.
So, if you find yourself in need of pressure washing, soft washing, or gutter cleaning services, look no further than Extra Pressure LLC. With their extensive range of services, commitment to customer satisfaction, and dedication to environmental responsibility, they are the ideal choice for all your exterior cleaning needs. Give them a call today and experience the transformative power of their cleaning expertise firsthand.